M2M in the care and medical sector
M2M communication has long since found its way into the everyday work of many industries. Thus also in the area of health and care service providers.
How is M2M understood in the healthcare and care sectors?
The automatic exchange of data between devices or between a device and an interface. M2M is not exclusively applicable for devices, but also, for example, for construction machines, vehicles of all kinds or production facilities. In medical areas M2M technology is used, among other things, for apps that are provided for patients. Another high rate of M2M use is in emergency vehicles, ECG devices and many more. In these operations important data is transmitted without human intervention - all the data is available to the appropriate devices in a timely manner.
The potential of M2M in health care
As in many industries, it is a great advantage in healthcare if devices or machines are able to communicate with each other. An example of this would be objects used in operations or certain devices on various wards that would normally have to be operated or monitored by humans. Another immense advantage is offered by sensors in mobile devices or in implants that monitor the state of health or certain bodily functions and transmit the determined values to a database.
- Emergency communication is speeded up
- Costs are reduced by saving time
- The flexibility of medical staff is increased
- Patient data is available at all times, as quickly as possible
- Patients can be located in an emergency
- Monitoring increases safety for patients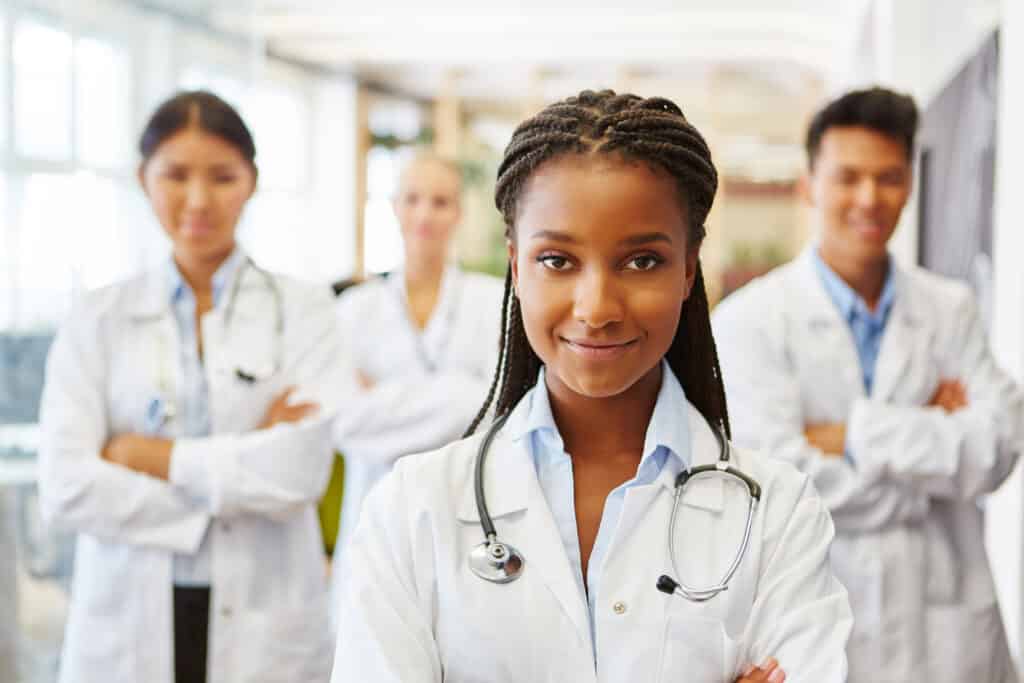 Would you like even more information on M2M communication? Get in touch with us!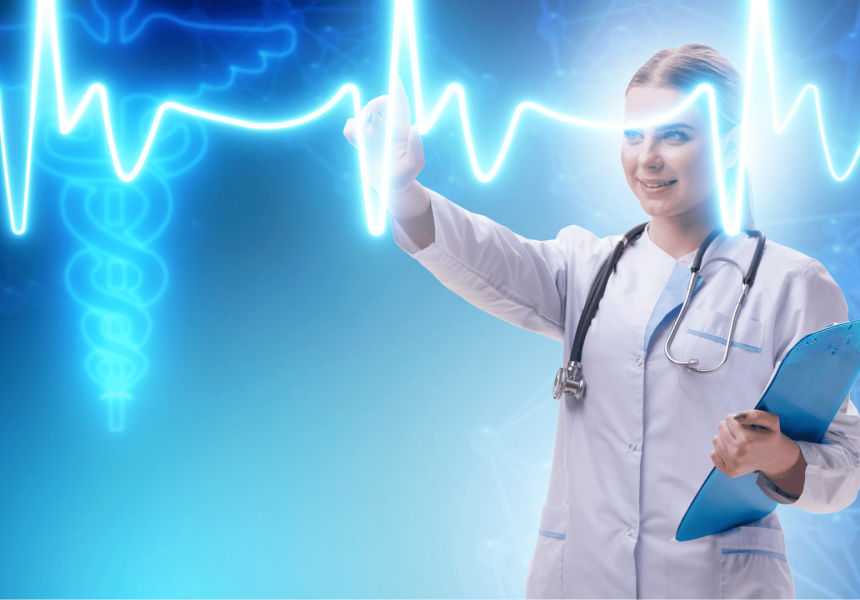 M2M care and health - areas of application
As already mentioned, automated communication can be used usefully in many industries. In the logistics or construction industry, for example, machines and devices can be controlled or monitored, and processes can be improved and accelerated in a wide variety of production processes. In general, it can be said that the use of M2M communication always makes sense when the exchange of data is more effective than the flow of information between people or employees.
M2M technology is used in care, health and medical areas to monitor the state of health and certain bodily functions and to transmit location data as quickly as possible.
Fastest possible emergency communication through M2M
Every day, people get into emergency situations. This does not necessarily have to happen in a traffic accident. Chronically ill people or senior citizens living alone can also get into emergency situations. With the help of M2M solutions, emergency communication can be significantly increased or accelerated. An ideal case study is the emergency call signal at the push of a button. With just one press of a button, the emergency signal is sent and the location of the person concerned is transmitted at the same time. In the meantime, there are numerous gadgets, mobile phones or watches designed for such cases. It is no longer necessary to write a message or make an emergency call - and usually there is no time to do so in an emergency.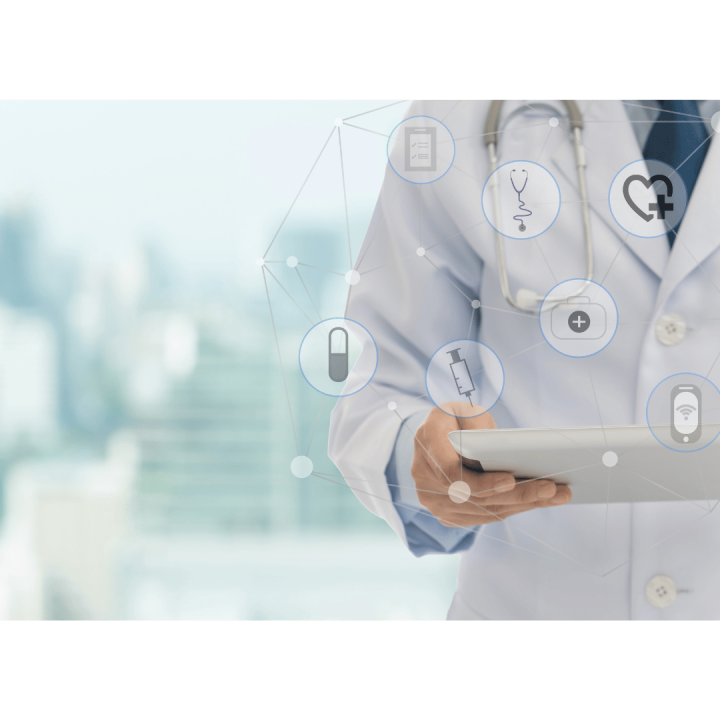 Flexibility through M2M communication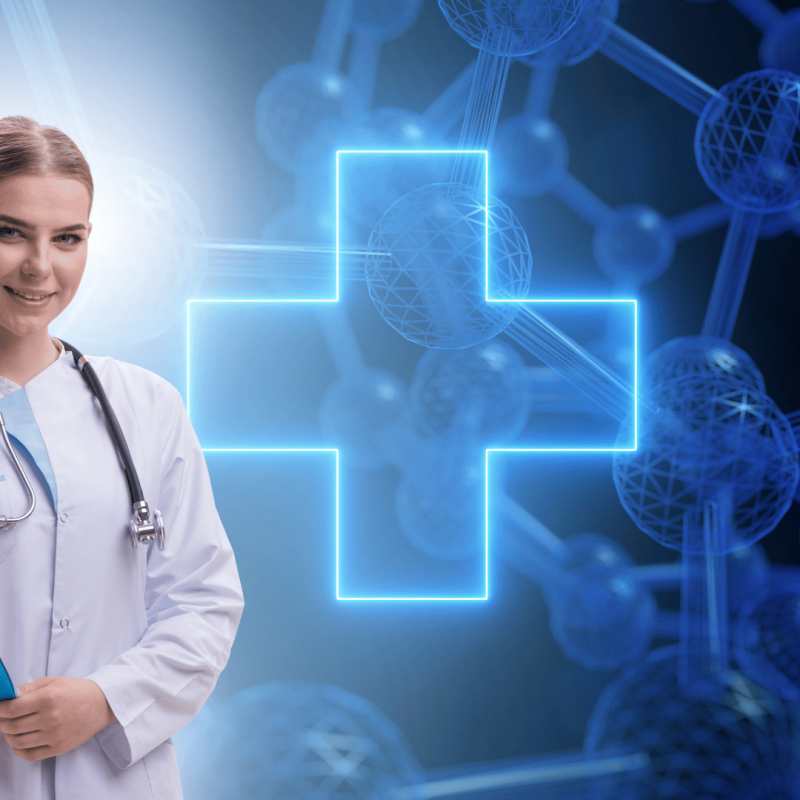 Nowadays, care services, hospitals and other medical facilities are increasingly having to cope with reduced budgets and too few staff. M2M medical technology has given rise to many individual e-health solutions in recent years. These make it possible for doctors and nursing staff to care for patients remotely and to monitor the values of the respective persons. This results in advantages such as process optimisation, time and money savings. In addition, the use of M2M reduces the workload of specialist staff. Chronically ill persons or senior citizens have the possibility to measure their values such as blood pressure, sugar levels, weight, pulse etc. by themselves through telemedicine. Collected data and values are automatically transmitted to corresponding systems of doctors, physicians or nursing staff. The medical staff is thus able to evaluate the data and react as quickly as possible to any abnormalities in the values.